During the week previous to the Award Ceremony, the buildings of the EU Mies Award Winner (Kleiburg, Amsterdam), the Emerging Architect Winner (Navez), the 4 Finalist works (Rivesaltes Memorial Museum, Katyn Museum in Warsaw, Kannikegarden in Ribe and Ely Court in London) will organize events to explain the architecture of these places in situ.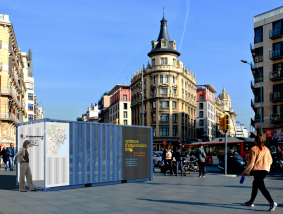 The exhibition 'Made in Europe' will be set up in the heart of each district of Barcelona. The exhibition looks back at the construction of Europe in the last 30 years by means of the most important architecture highlighted by the Fundació Mies van der Rohe through its awards.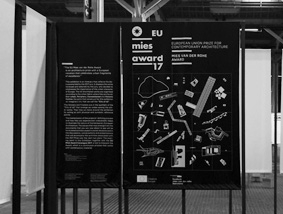 Videos, texts, images and the models of the shortlisted and selected works explain the best architectural projects built in Europe in the last two years.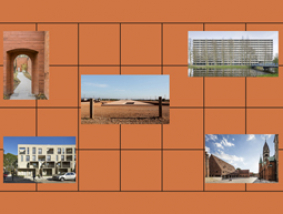 5 lectures, 4 cities, 3 days
5 lectures by the 5 authors of the 5 finalist works competing for the European Union Prize for Contemporary Architecture Mies van der Rohe Award will take place between April 29th and May 1st in different cities around Europe.
The exhibition of the 355 works nominated for the European Union Prize of Contemporary Architecture – Mies van der Rohe Award 2017 starts its international itinerary by Rumania on four different venues. Opening March 21 at 20:00h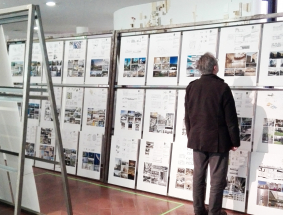 The Fundació Mies van der Rohe along with the Creative Europe programme of the European Commission brings this cultural and architectonic benchmark closer to students, professors, professionals and everyone interested in architecture.