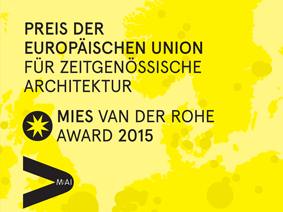 EU Mies Award 2015 Exhibition in Krefeld
Shortly after building the Barcelona Pavilion, Verseidag, the large silk-weaving company in Krefeld, Germany, commissioned Mies van der Rohe to build its factory. It was constructed between 1930 and 1935 and the premises are are now called the Ludwig Mies van der Rohe Business Park.
One of the spaces of this factory will show the exhibition of the European Union Prize for Contemporary Architecture – Mies van der Rohe Award 2015 from 19 January to 12 February 2017. More information here.