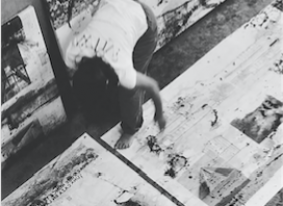 Young Talent Architecture Award 2020. Educating together
Young Talent Architecture Award 2020. Educating together.
The results of the third edition of the Young Talent Architecture Award, enriched in 2020 with a parallel award in Asia, will be presented as a Collateral Event of the 17th International Architecture Exhibition – La Biennale di Venezia 2021, in an exhibition opening on 22nd May in Palazzo Mora (European Cultural Centre): Young Talent Architecture Award 2020. Educating together.
The exhibition will show all the projects participating in the award with models and publications of the winning projects as well as photos, drawings, videos and images of all the shortlisted, finalist and winner works. They are all excellent examples of the values of the New European Bauhaus, a movement to rethink and replan Europe which prioritises the environment through a cultural project in which design and sustainability are indissociable.
These topics will be discussed in an event in Venice on 28th September that will bring together the 7 Winners and the 10 jury members as well as representatives from the organising institutions, sponsors and supporters. All the projects have been published in the YTAA 2020 catalogue and they can also be found on http://ytaa.miesbcn.com/archive.
YTAA is an inherent part of the European Union Prize for Contemporary Architecture – Mies van der Rohe Award (EU Mies Award), organised by the Fundació Mies van der Rohe with the support of the Creative Europe programme of the European Union, in partnership with the European Association for Architectural Education (EAAE) and the Architects' Council of Europe (ACE-CAE); World Architects as a founding partner; the European Cultural Centre as a partner in Venice; sponsored by Jung, Jansen and Regent Lighting; and with the support of USM. These partners will allow the YTAA Winners to become part of a network with the architects and critics involved in the EU Mies Award.